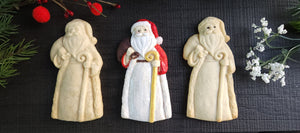 "I love every mold I have purchased. And customer service is always top notch!" Kristine I.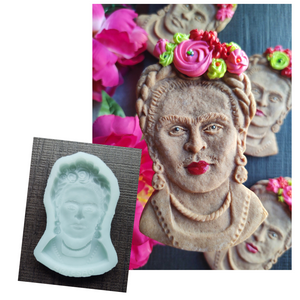 Cookie Mold Designs
Our eclectic designs mean there's sure to be something unique for every personality or occasion.
View Full Gallery
Not your grandma's cookie molds!
"Well-made mold is easy to work with and gives great detail. I now have three of these and despite giving the molds a real work-out, they look like new. Susan is a pleasure to work with!" Prancing Pony
Lovingly Handcrafted
Each design is hand sculpted and individually cast, ensuring attention to detail in every step. These flexible food-safe silicone molds require no dusting or oiling before use; simply press dough into the mold, then peel the mold off of the dough and bake. 
Watch How-To-Use Video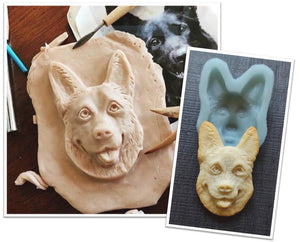 "Best place for custom cookie molds, hands down. It's exactly what I was looking for". Kurt G.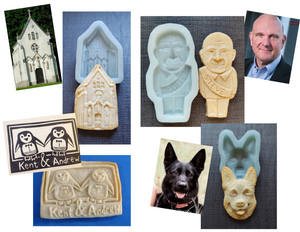 Custom work is our specialty
One-of-a-kind designs for that once-in-a lifetime event or simply life's little moments.
Custom Info
    "From the very first time I spoke with you I was treated like a million-dollar customer. The customer service is the best I've experienced. Friendly, engaging and ultra-helpful." Bernard H.